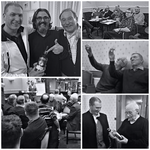 Dark Sky Spirits
Spark Conversation.
Who We Are
Dark Sky Spirits is a boutique blender of scotch whisky.
What We Do
In 2018, The Moffat Blended Malt Scotch was released. Two more blends in our Local Dram series will be released over the coming year. And another three casks are in the bottling hall.
Each blend is created collaboratively with local people. Together, we explore the culture, history, heritage, geography, language and taste buds of the area. What emerges is a unique scotch blend, which reflects the character of the people and place. We create the formula based on the consultation.
Plans for a new line of blends are underway. We are excited to bring new, limited edition and unusual blends to our customers over the coming months.
How We Do It
We create unique recipes.
We source our spirit directly from producers, avoiding the secondary market, since consistency and authenticity of supply are vital to the brand. Our whisky is currently contract bottled. We work closely with a local designer to create packaging that reflects not only Scotch heritage, but also the communities for which they are created.
Our blends appeal to two customer groups: retailers (on- and off-trade) and individuals (consumers). We do not sell through distributors.
We currently reach business customers through organic growth, networking, trade shows, sales visits and web presence. We interact with individual consumers at festivals, fairs, farmers markets and online, as well as through retail point-of-sale materials and promotions.
We hold trademarks for our current brands: Moffat, Doonhamer, Muckle Toon and Local Dram.